I'm absolutely thrilled to share that my new album "Lagos Pepper Soup" is up for multiple categories at this years' Grammy awards including Best World Music Album, Best Music Video, Best Gospel Performance, Best Instrumental Composition, Best Arrangement and many others. If you're a voting member of the Recording Academy, It would be a privilege if you considered my album. I invite you to enjoy the world of "Lagos Pepper Soup" HERE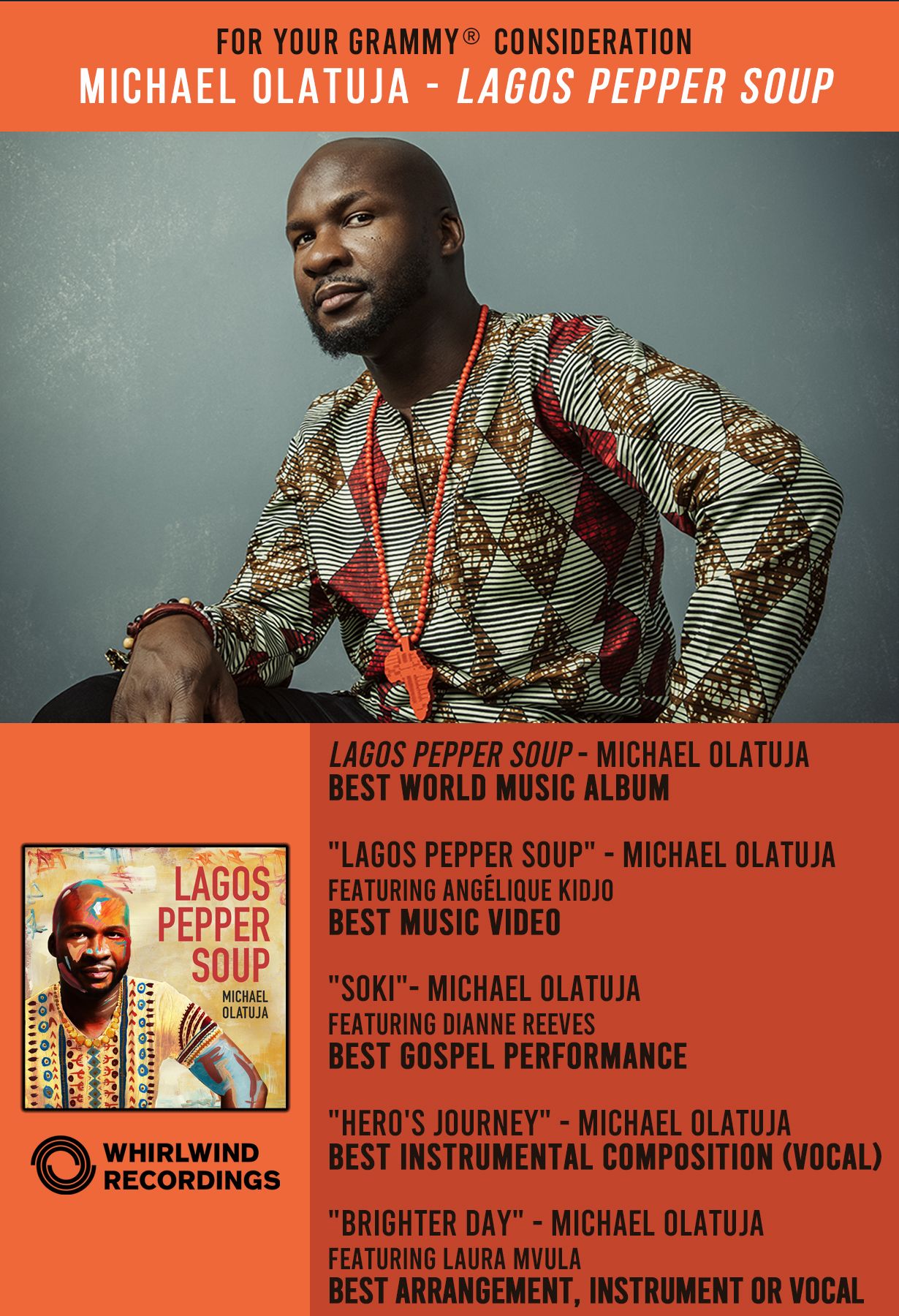 Blues and Soul - Cover feature and interview read more HERE.  
"EXPLOSIVE NEW ISSUE" 
We "touch bass" with London-born Lagos, Nigeria-raised New York-based electric and acoustic bassist/composer /bandleader
Michael Olatuja & Lagos Pepper Soup
one of the in-demand bassists known...
LAGOS PEPPER SOUP - Available now! Download/Stream HERE.
REVIEW: A 4-Star Review from BBC Music Magazine for Michael Olatuja's Lagos Pepper Soup!
" A thorough command of hard-hitting afrobeat; jazz and funk enables Olatuja to make appealing music that draws a coherent line from the rhythmically and metrically complex to ballads with a soulful and folkish beauty." -
★★★★ Jazzwise Magazine (Editors Choice)
"A sonic experience of epic proportions" - WBGO